Decaffeinated coffee: is it bad for health and is it qualitatively lower than normal coffee?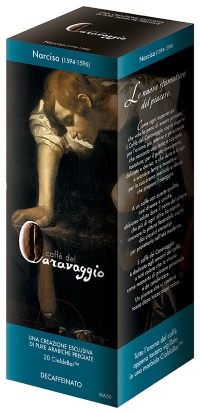 Many consumers and experts over time have been questioning about the possible harmfulness effects of decaffeinated coffee, which is almost entirely decaffeinated by industrial processes.
The answer to these doubts is certain and indisputable: decaffeinated coffee does not hurt health and is fully regulated by health authorities just like any "normal" coffee. A caffeine-free coffee has over a hundred years of history and the decaffeination process is now performed with technologically advanced methods that respect the integrity and quality of the drink. Those who have a particularly delicate sleep and do not want to deprive themselves of the pleasure of a good coffee at any time of the day, find in a decaffeinated coffee a precious and irreplaceable drink that recent studies at the US National Cancer Institute have also confirmed to be beneficial to the health of the liver.
Caffè del Caravaggio, fully respecting its corporate mission, has worked scrupulously to create a quality decaffeinated coffee, 100% pure Arabica and organic, that has nothing to envy to the "normal" coffee. The use of eco-friendly coffee pods leads to a perfect preservation of quality and aroma over time , eliminating any kind of deterioration and alteration of the precious blend at the origin. By drinking a cup of our decaffeinated organic coffee, you can end your dinner with taste enjoying the same dense, compact cream of all our coffee, without any compromise!